Patrick Van Hoorebeek is the quintessential New Orleans host. Brett Anderson of the Times Picayune calls him "one of the last remaining old-school maitre d's in New Orleans."
From the moments patrons enter the restaurant, P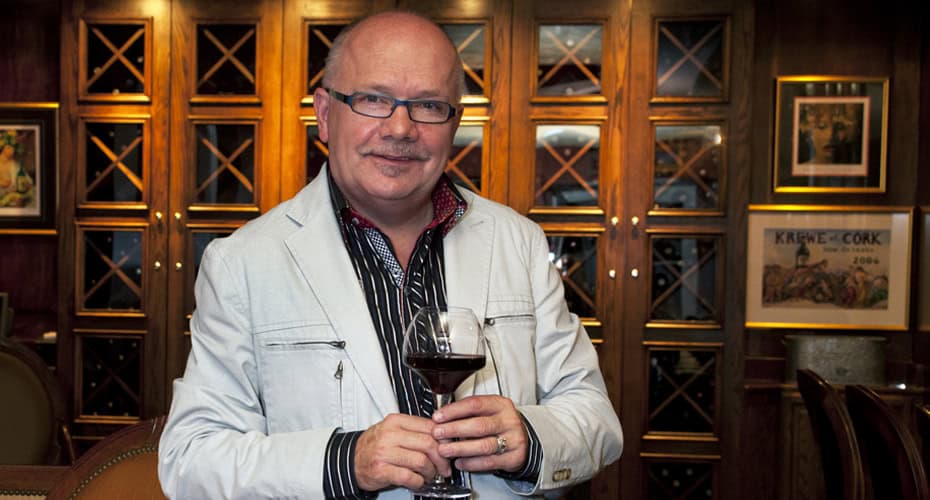 atrick begins to decipher their mood. Are they in love? In Lust? On a first date? Celebrating an anniversary? Conducting business? Ladies who lunch? "I know before they even speak," says Van Hoorebeek. "To give the best service you must have empathy for your guests, put yourself in their place and understand their needs and desires."
His beverage expertise is not limited to wine but extends to fine beer as well. Beyond that, he's considered to have the master's touch with a martini. His innate sense for hospitality has been enhanced by having watched countless celebrities, dignitaries, fine food devotees and the merely hungry dine with him. Patrick's casual elegance, engaging personality and piercing blue eyes make him immediately unforgettable. So does the welcoming diplomacy he applies in addressing all patrons-recognizable and anonymous, spiffy or threadbare.
As a young child in Brussels, he would return home from boarding school to spend weekends at his parents' fine dining restaurant. To the delight of the patrons he'd dress as a little chef and help man the rotisserie station, carefully saucing the chicken. His father would send him out among the tables to ask how the meals were. On Sunday,when the restaurant was closed, the family would dress up and head out for a leisurely meal at another establishment. "Always in a little blazer and grey flannels!" he reminisces. "To this day, I believe that dining should be an occasion, and that dressing for it shows respect for the food and for your fellow diners. It's good karma."
In a town full of larger-than-life restaurant icons, Patrick's career as a front-of-the-house manager is legendary. His eighteen years at the Bistro at Maison de Ville were followed by engagements at some of the city's finest award winning restaurants. The Windsor Court Hotel, Versailles, Peristyle, The Rib Room and Restaurant August – all benefiting from his unerring sense of his guests' needs and desires. His wide range of talent played an intergral role in opening the highly successful Irvin Mayfield's Jazz Playhouse at the Royal Sonesta Hotel.
When he is not hard at work making every single guest feel like the most important guest, he is hard at play as the Bon Vivant of the Crescent City. Most notably as "King for Life" of the Krewe of Cork, an organization of New Orleans oenophiles he co-founded ten years ago.